German elections 2017: Angela Merkel wins fourth term but AfD makes gains, exit poll says –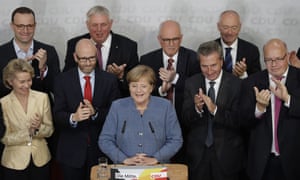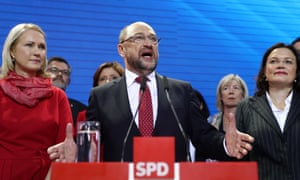 Among the many post on Britexit the many media and political personalities viewing their concern the fate of Briexit and Europe depended upon the French Election and German election - two days ago PM May out lining her Britexit options. Beside the facts of Italy significant role over the past 40 years in European affairs - those Italian who knew and have known a very great deal about that SIROP program even if we have presented it badly at our portal. How it influenced and impacted their country and Economy
We have addressed the debacle of President F Holland and that SIROP program his government and at the last French election the terrible outcome for the French Socialist and yet they had supported played crucial roles in those debacle of SIROP. The untold issues of President Macron presidential .
In Germany, Mr Martin Schultz as former EU Commissioner have known and got to know a very good deal about those linking issues and that SIROP program - he was still Commissioner when then Seychelles Presidential took place and those in Germany who supported and helped the process.
We had envisaged that Mr Martin Schultz as former EU Commissioner and the many linking issues of that SIROP program and Europe and enlargement other politic, coming to main stream German politic he would have taken the leed in Europe and help reformulate that Program with is many very links and workings South of Europe, the Arab world, Africa, Asia. He did not or rather we did not understand or quite appreciate them. The outcome of Germany Election results - and the facts that the Extreme Right for the first time in modern German History are back in the Bundestag.
Given that all these European nation contribute to Seychelles government and National Budget if anybody followed and monitored the Financial Commission debacles if they did their respective views. Beside the Commission and the Council of Europe. For the past 30 years Germany impute in Seychelles Democratic development as well as France and other European Nations. They must be very concern about the intellectual capacity and intelligence of our Politicians and their notion of world and regional politic .;
Beside the facts that the world is moving very rapidly towards aggressive politic and confrontational which that SIROP program was the opposite. In spite of major environmental catastrophe and lose of lives and economic destruction and a small group expanding their control over the rest of the world economy again that was not the concept and vision of that SIROP program - the question to ask had we not done that program in then 1987 what would have been the fate of the world today. There would not have been humanity and the world as we know it more likely Deserts and ruins and ashes.
We also saw the election to the White House of President Donald Trump and his German Family and his two wives of former COMECON origin and his Children - beside the departure of Chancellor
Helmut
Josef Michael
Kohl
;



Posts

: 5696


Join date

: 2008-06-03