It is with immense sadness that the Annan family and the Kofi Annan Foundation announce that Kofi Annan, former Secretary General of the United Nations and Nobel Peace Laureate, passed away peacefully on Saturday 18th August after a short illness. His wife Nane and their children Ama, Kojo and Nina were by his side during his last days.
Kofi Annan was a global statesman and a deeply committed internationalist who fought throughout his life for a fairer and more peaceful world. During his distinguished career and leadership of the United Nations he was an ardent champion of peace, sustainable development, human rights and the rule of law.
After stepping down from the United Nations, he continued to work tirelessly in the cause of peace through his chairmanship of the Kofi Annan Foundation and as chair of The Elders, the group founded by Nelson Mandela. He was an inspiration to young and old alike.
Kofi Annan was a son of Ghana and felt a special responsibility towards Africa. He was particularly committed to African development and deeply engaged in many initiatives, including his chairmanship of the Africa Progress Panel and his early leadership of the Alliance for a Green Revolution in Africa (AGRA).
Wherever there was suffering or need, he reached out and touched many people with his deep compassion and empathy. He selflessly placed others first, radiating genuine kindness, warmth and brilliance in all he did. He will be greatly missed by so many around the world, as well as his staff at the Foundation and his many former colleagues in the United Nations system. He will remain in our hearts forever.
The family kindly requests privacy at this time of mourning. Arrangements to celebrate his remarkable life will be announced later.
https://www.facebook.com/kofiannanofficial/photos/a.10151271522796043/10156372389846043/?type=3&theater
We thought this was fake News at first.

Now we have this utterly crazy news of Dr Kofi ~~Anan death, we address former USA President Obama, former general Collin Powell and former USA foreign Secretary Condolesa Rice - that Truth Commission in Seychelles, the many very strange death those who have put in place the mechanism to manage and control and manipulate this process, the mega why As they did the South African Truth Commission and the crap the media wrote, so call history - his unpublished role in turning the OAU to African Union

Dr Kofi Ana under the Mandate of the Truth Commissions could have been subpoena to given information , evident of his knowledge of that SIROP program , our Ghana old connection all those from Ghana we have know and worked with the past 40 years.

Our deep respect , condolence and sympathies to Dr Kofi Anan family, the UN officials and vast its networks, the Ghanan people and its exile and their SDA Christian community in Britain.

That SIROP program have lost another great personality involved
[size=16]Tony Blair leads tributes to 'true statesman' Kofi Annan[/size]
Tony Blair has led tributes to the former UN secretary general Kofi Annan, describing him as a "true statesman". Mr Annan died at the age of 80 follwing a short ...
[size=16]Kofi Annan, former UN chief, dies at 80[/size]
Kofi Annan, the first black African to become UN secretary-general, has died aged 80 in Switzerland, his aides say. He "passed away peacefully on Saturday ...
[size=16]Kofi Annan, former UN secretary general, dies[/size]
Ghanaian who served as secretary general between 1997 and 2006, dies aged 80.
[size=16]Ex-UN Secretary-General Kofi Annan dies: Tributes mourn 'great leader'[/size]
Tributes to Mr Annan, who died in a hospital in Switzerland, have been pouring in, including from Tony Blair and Gordon Brown.
[size=16]Kofi Annan, former UN secretary-general – obituary[/size]
Kofi Annan, the former UN secretary-general, who has died in Switzerland aged 80, was perhaps the most important and powerful leader the organisation ever ...
Marie Antoine Robert (AKA Robert) Frichot
Born in Seychelles on 10 May 1938
Passed away on 6 August 2018
Late of WINTHROP
Aged 80 years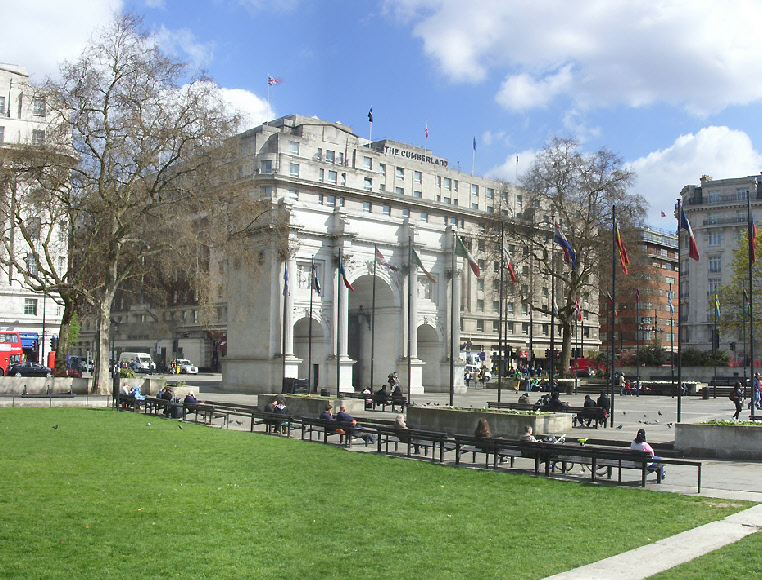 The last time we saw Mr Robert Frichot was at the Camberland Hotel
At the time of Mr Gerard Hoareau, the SNM/MPR Leader
assassination, November 1985 we had been involved in two Grass Root projects the setting up of a long term, integrating solution for the Seychelles Community in London, Britian - we are now 2018 their fate and the Briteixt and the SIROP program our greater EU workings, the privilege of getting access to UN then data information on Refugees and Migrant in Europe from UNIDO building in Vienna - they must still have the report stipulating and advocating that refugees and exile must look towards long term solution in the new home country, how the UN go about supporting and coordinating this
instead the approach of using their new home country to mount military actions, oppositions. Beside existing Migrant communities form their Mother country. ( These finding came about at the time I
researched
the
concept
for an Indian Ocean Industrial
Investment
Promotion Center those who had
argued
at the UNIDO/IMF/World Bank meeting that the USA,
Britain
in
particularly
would
never allow a similar body like the CARICOM to be set up in the Indian Ocean given the colonial political set up this was an alternative approach, all those who
advised
, edited and help
write
it. I shared these
issue
with Mr Felix Hoareau in 1979 in Swansea and later some of the SNM/MPR Executive and other Factions, they did not like the idea at all including Sir James Mancham , their views we must work at a military solution. Then GLC Mr Ken Livingstone Office we visited and explained these issues) Beside our private business, we took the time to research and study how the Grass Root Communities in London functioned, worked,
their
resources, then Wondsworth Town Hall the person of Ms Fiona Mc Taggart Town Hall Staff, We had researched several of the then exiles/refugees communities
including
the Chinese, visited then NCVO and BRC resources and other Refugee projects my
argument
as Mr Paul chow
rightly
pointed out in his Tet a Tet
Interview
doner financial sources were drying out for military
intervention
including those of Sir
James
Mancham, alternative Financing, the oil, steel and cement cartels, barter deals, big credit cartel. Sir James Mancham lived at Deodar Rd in Putney. We had also
researched
the several Town Hall Hounslow ethnic communities Grass root workings, housing, community and refugee support resources,
education
and
employment and setting up small business, empowering one respective community - informing the public and other relevant parties, bodies about their causes, funding and Office r
esource
- hence we had approached then
Wondsworth Forum
, based at the Old Town Hall, became an Executive Member,then Police Station next door how the police monitored our issues , they agreed to give us a space for
setting
up our Seychelles
community
project and the Staff /
office
Resources and they were a formidable voice in the B
orough, then Lady Thatcher government and then Dame Shirley Porter and Mayor, the Mauritius New paper of Mr Peter Challum just down the road. We also worked on the city and government issues from an Interdisciplinary Management, not even our ex Ministers have had this Training, prospective -it also call for /required that one became flexible the indepth work with the Latin american Communities and the Caribbean Communities in London, the Irish, beside Indian and Indian ocean communities and the Gulf Region
- East
European
exile/refuge
communities
, resources in London Polish and others,
the
biggest
challenge
those of our
Seychelles
community
who can/would
support
such
commitments
. We had know Mr
Robert
Frichot
reasonable
well in
Seychelles
and all those who had studied in London their Association, his legal capacity and those Legal
connections we had in then London, we also knew the Zanzibar Community and the Agha Khan Community in London . We also had contact with then Ghana President Rowling -beside the Ghana exile community in London.
This is 123 Regent Str, ex New Gallary, where they light the
Christmas
light every year from - Country Life Restaurant/Enton Hall in Godalming owners, the building had a mega theater, church, several
office
suits,
expensive
shops, the post
office
, across the Midland Bank the SNM/MPR Bank account, the Air
Seychelles
GSA in London, Mr Valabjhi in London, then Mr Ali Parker and Mrs Oliajhi, then
Mr
John Lacon in London owner of Coral Strand hotel in London, De Beer office ,
Seychelles
high
Commission
Conduit Str., Brewers Str ex SITA Office - at the back of 123 Regent Str, Saville Row leading Tailor and De Larue the money
printing
company , other office resources close by and meeting venues, Meridian Hotel and St James Hotel. We introduce those then SNM/MPR executives to those resources.
The Church St Paul and St Peter next to the Wilton Dental Practice we used to come and pray, Lord Oxford Son Association office.