Had our community in London/Britain had the resources as is the norm with many exile/ethnic communities this historic thread would have been written very different with 3/4 person imputing , discussion and the finally writing. Our reason for writing this Blog the state of our Seychelles exile Community in 1997 and our older and main stream communities across Britain. Much more important the very nature of that Voluntary Repatriation Program titled SIROP part of the version available online and those who attributed their version of how Seychelles changed form a one Party system to Multi party in 1991 - how it changed Europe, Germany Reunification, the USSR, the COMECON, this very Britain, Africa, the Indian Ocean China Asia, the Arab world , North Africa and Latin America and yet. It almost made NATO none existent.
Point Larue then Constitutional debate, then D'offay Family, Nageon, Roullion, Hoareau, Gabriel, Edmond , Sovage, Jubb, Scott, Louange, Cundell, Benson, Francois, Appassamy, Aglae, Wong, Balthide, then Chez Nous Club the old Chinese Shop where the SDF Board stands.
The firs two cows then Mogador the pure breed Jersey Dolly ( Mrs Dolly Bailey) and Timoo ex Boule Frisian. Next door to the cow shed Mr Charles Olivier residence. and the Bus stop on the other side of the road.
Very important then Mogador ex Judge Clement Nageon QC Bungalow and Judge E J Stiven first Resident in exile from Zanzibar, where he was visited by Lady Oxford, leading Haiti super Spy and others from the Colonial Service, former Zanzibar, next door Notary Raoul Nageon Residence. the plan and boat house construction to build a boat big enough to escape Sechelles Seychelles in case a Revolution came about - the first Mark 7 Jaguar had been shipped form Zanzibar and rthe second one shipped from Mombasa by Mr Lautee and Company after the accident with the 3/4 Ton Cinnamon lorry. Across the Island of South East Dr Tony D'offay and Wife and his elegant Land rover.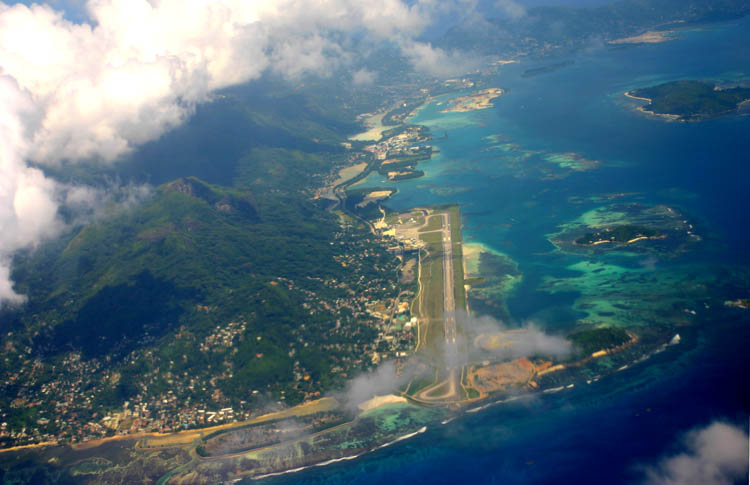 20 years ago - 1997, we were joined in then London by a reasonably important combatant young mother and Daughter Ex Point Larue , the Family, Families Gabriel/Edmond and others where the current Seychelles Defense Force have its Head Quarter/Base. The above Point Larue showing the Airport , Village and part of Anse aux Pins and Ile Soleil today. This Reclamation project was just a project and talked about then 1997 - this is where, the Village of the then young Mother ancestral Families had lived with the coming of the Air port Land Acquisitions and the Reclamation with the disappearance of the Fishing Village and Village life and the joining of South East Island and the main land of Point Larue with the blasting by Richard Costain and the Reclamation by Constain Blankervoort. Dutch.
Over the past 20 years have blogged several article about that part and the special people who lived there and their Families, history and heritages.
Where SPUP started one other business entity to generate money Brick making/production and on Saturday nights the Chez Nous Club, its rich history and many events. Beside other Small business in the Village.
20 years ago, then President FA Rene, then USA President Bill Clinton ( Irish ancestry at the White House with her decision to return to Sechelle Seychelles, the FIU mega debacle/Scandal being investigated by the National Assembly, the Opposition in Seychelles and then Exile Returning Families and community in Seychelles.
President Bill Clinton - Second Inaugural Address - YouTube
Second inauguration of Bill Clinton - Wikipedia
On this day: Tony Blair wins 1997 general election landslide for ...
We have other images saved/stored to select them hence this image then Opposition upon Sir James Mancham return and the first rally and events and the Opposition in 1997 at the time of President Bill Clinton election and PM Tony Blair. We wrote to then them MNA Including Mr Christopher Gill about our plight in Britain that SIROP program, Mr Lewis Betsey, the UN, UNHCR, the European Institutions the Vatican and others. stating our advice and warning to the Seychelles exile community the manner thy had planed their return , the defeat they encountered and the disarray of the exile left behind in Britain and Europe and that SIROP program all the many ethnic and other former East European communities in London laughing their heads of and insulting them for the utter mess and fiasco they had done with that SIROP program , We had meanwhile lost 87a Victoria Rd, the Two units in Caple Le Fern in Between Dover and Folkestone and was living destitute in London. The Army/Seychelles Defense Force had know and been very aware of those issues and then Seychelles Police
In London/Britain those who had know what about that SIROP program - how the world and the media wrote and explained Princess Diana Death - we visited the Families and acquaintance and our community and how they grieved and each their respective views and our own plight and ongoing situations. Either we had jut been rehoused or the following year the Funeral we had to addend for a young Seychellois and my help and support to this Family and Mr Peter Pierre Louis important help to that Family It was after the funeral ceremony that we were introduced standing next, /close by a very old standing Piano with a glass of red wine in one hand to the family member, combatant mother and Mr Ralph Volcer ex partner and mother of his daughter - since we have not been given the permission to state her Name will leave it out.
Events of the past 20 years - first had to be explained to my person by the Community who she was and why she was in Britain/London it took some while for it to sink in. For the past 20 years her many very important support to my person and our communities and individual and families. Very many events and developments in Seychelles and the young daughter is now 25 years old. Below the Church across where we have been living and the Polish Church on the other side of Hermitage House. The Home of FECAS- ECSVS and SIROP in London among other.
St John the Evangelist - Islington
Caledonia Rd where she has been living form the past near 20 years other Families form our Communities in Islington , events. Much more important the decision form NCVO to rebuild their Center just off the Caladania Rd the Canal and at the other end Holloway Rd and the Jones Building Resource Center ex LVSC, the Blair family before PM Blair was elected lived at the Cresent some of the important issues we/I have addressed.
Again the issues have addressed about hat SIROP program and the your family Ms Tulla Besley and friends then first PM Blair Development project/Program and the Great British Library .
She gave us this piano which I/we had transported to Kent with the help of the Ethiopian community next to her house. 20 year on she is returning Home to Sechelles Seychelles
This is Saturday 30/7/17 - the first Saturday after we have turned 69 years old - thinking of the past 20 years since that relative and former lady friend of Mr Ralph Volcer came to Britain and his own aspiration, ambitions and contributions in Seychelles politic , aspects of our exiles politics - In particular all those Children born in Europe, East Europe, former USSR, Africa and parts of the world boys and girls today in their 27 years old, questioning about our own goal, achievements - for the past 30 years much of what we have undertaken have been influenced by Spiritual values and during the Blair era use to think aloud "why is it that politicians believe in prayers and they dare not stand in the Commons and or Lords and attribute some of their works to their respective faith and belief." This Saturday thinking of that Seychelles the African Union context and current development and state of our politic in the future, the untold issues of
President Obama Empowerment of Blacks in the world and this include Seychelles
, individual like former President Mancham who have know other issues, aspects and yet not publish, likewise former President FA Rene, the like of Dr Navin Ramgoolam - the like of Hon Pat PiIlay and Leader of Opposition Hon Wavel Wankalawan who know and yet what they tell the mass. Part of belief is you do good things on this earth you may/will eventually get rewarded by Mankind/humanity or God one Day. We have looked up a few article on this subject given that all of them do not know/lack more knowledge of the Obama Presidency what they have written and what the world have come to accept and believe.
We have written several threads and emails stating had then President Gorbachev had a proper economic concept for the changing COMECON, Warsaw Pact and USSR the World and its economy would have been very different and its impacts on that SIROP Program - the last time we went Home to Seychelles was in 2009 and that was when the first gatherings of BRICS took place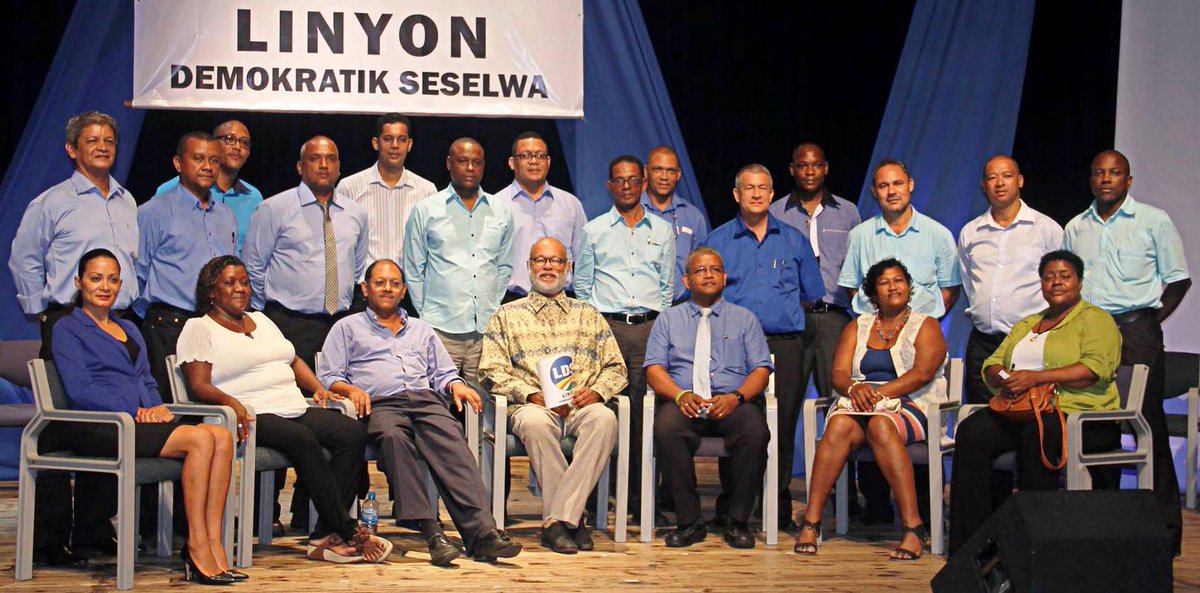 We overlooked to address the issues of all the very many piano we have come across visiting Societe Emmaus and the variety and quality - this said as she prepares to return Home, the state of things with our 25,000 exiles/refugees families and their fate. In Mauritius they have began the construction implementation of the Metro Express project, again the concept of this project within that SIROP program some 30 years ago and the new Port Development and residential South of Mahe and the oppositions and those involved in the Development and in Mauritius the Societe Beau Vallon with their equally impressive Development project at Grand Bay. Today's young generation demand more accountability and yet they lack the in-depth and greater understanding of Economic Development and as such what they can cause - Beside the Seychelles Stock Exchange has failed and is failing this was not the Project we had planned 30 years ago.